How Many Products Does Amazon Sell?
Amazon itself sells over 12 million products. If you take into account all products sold on the Amazon marketplace by third-party sellers, that number rises to more than 353 million products.
How Many Orders Does Amazon Get A Day?
Amazon ships approximately 1.6 million packages a day.
That works out to more than 66 thousand orders per hour, and 18.5 orders per second.
Amazon Sales Statistics: How Much Amazon Makes in a Day
In 2019, Amazon made $141.25 billion in retail product sales. This comes out to an average of $385 million each day.
How Many Sellers Are On Amazon?
In 2020, there are 9.1 million Amazon sellers worldwide. Of those 9.1 million, 2.3 million are considered active sellers (meaning they have at least one product for sale).
How Many Customers Does Amazon Have?
Amazon has hundreds of millions of customers in the US alone. In July 2020, Amazon sites had 213 million unique visitors in the US. There are also 112 million Amazon Prime members in the US.
---
You're starting to get an idea of how big the Amazon pie is. This is the reason there are so many third-party sellers, all trying to get their small piece of the growing pie.
Here is the full list of the most interesting and insightful Amazon statistics you should know.
Amazon Statistics

Amazon Customer Statistics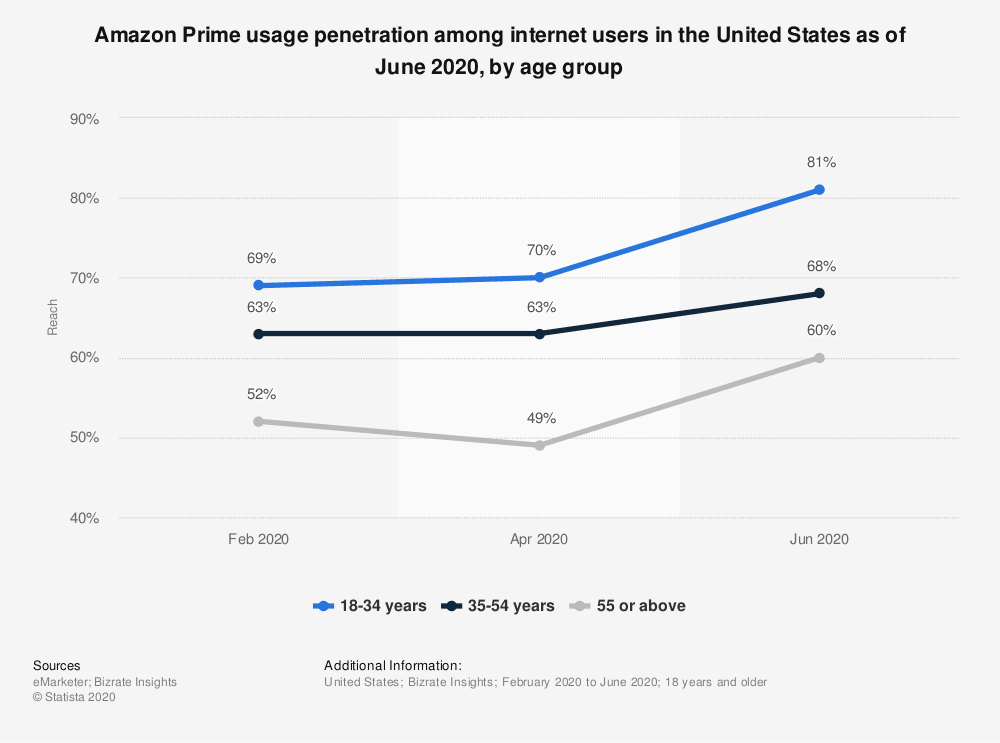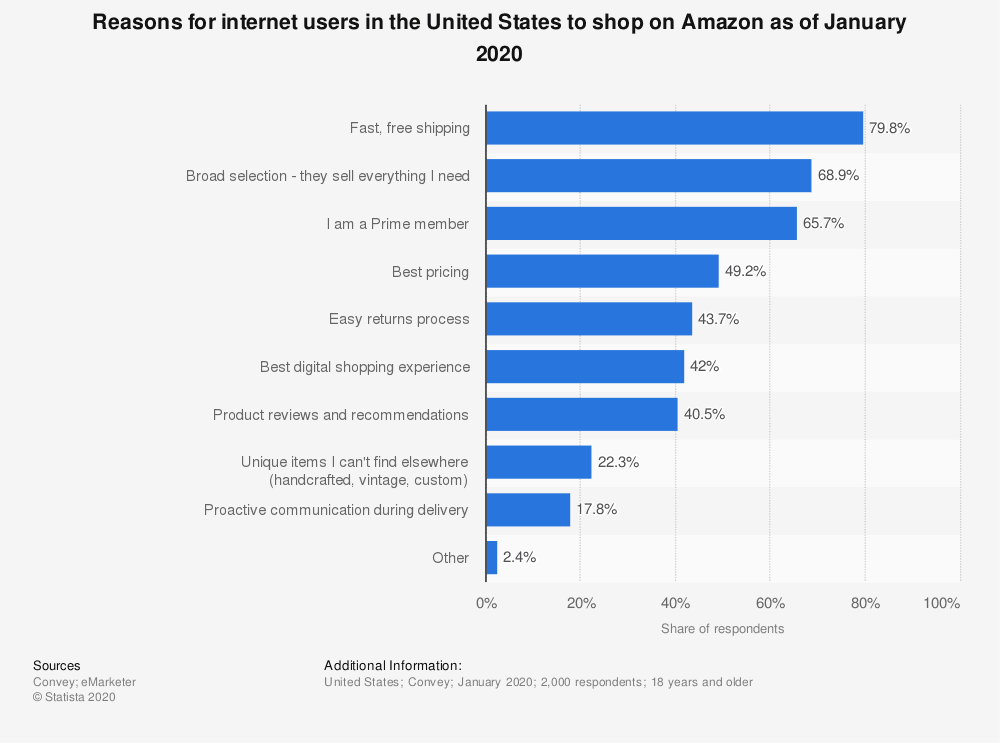 Amazon Seller Statistics
Amazon Advertising Statistics